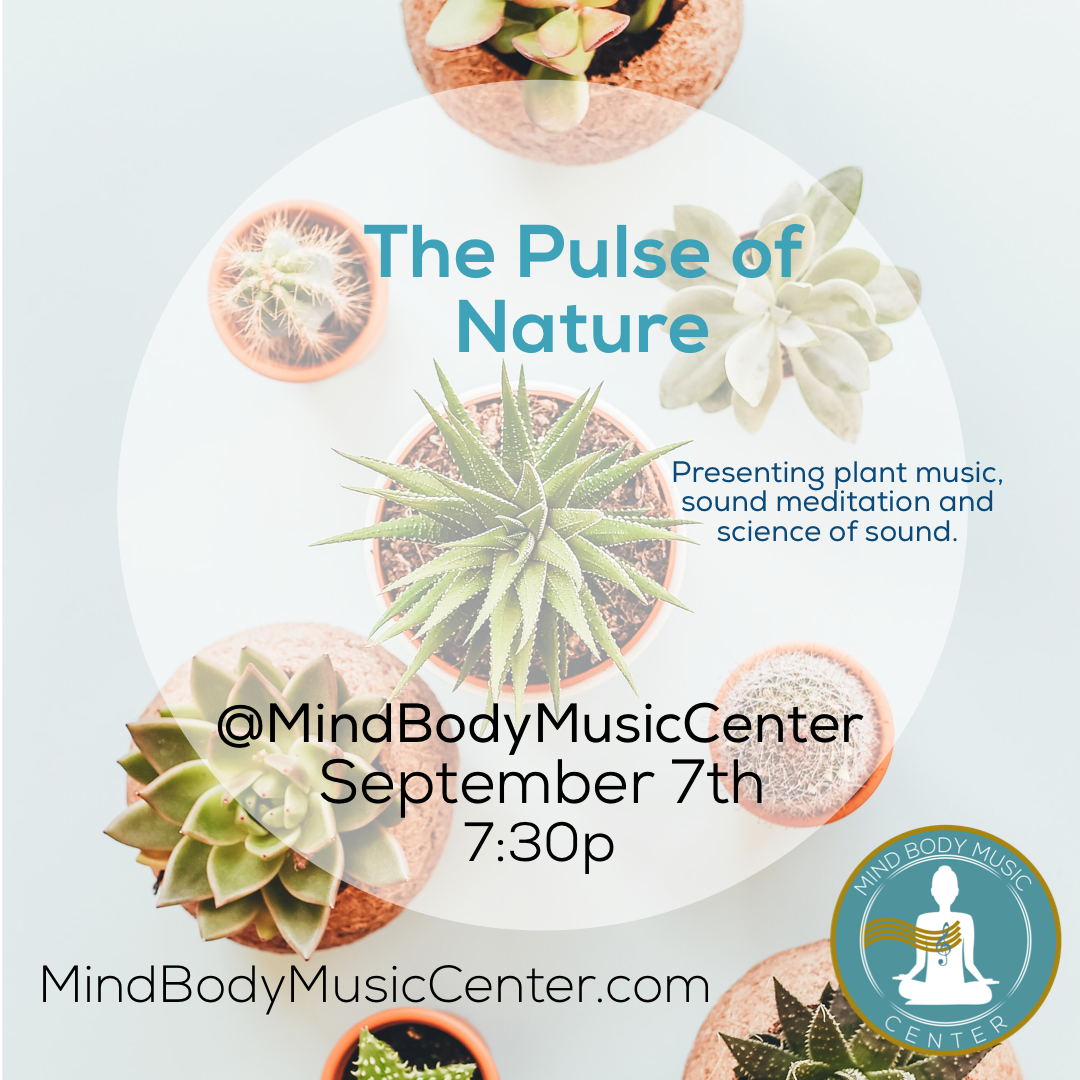 Pulse of Nature
Learn about the connections between music, nature and us. This evening will be a medicinal sound experience, a space for you to get back into synch with your natural rhythms and re-harmonize. Our daily routine, daily stresses and the discordant sound environments we experience can wear us down. Without realizing this, we begin to feel a bit unbalanced, fatigued, fragmented or scattered. Restorative sound spaces are important and can be a refuge that we greatly need.
This evening we will be creating sounds for an interactive learning experience and sound meditation with the Harp and Plant Music.
Please arrive 10 minutes early and bring a mat or blanket. We will be seated on floor.
Location: At Soma Vida, 2324 E Cesar Chavez st., 78702. Downstairs in Prana room.
When: Saturday September 7th, at 7:30p