Sadhana - Harp Meditations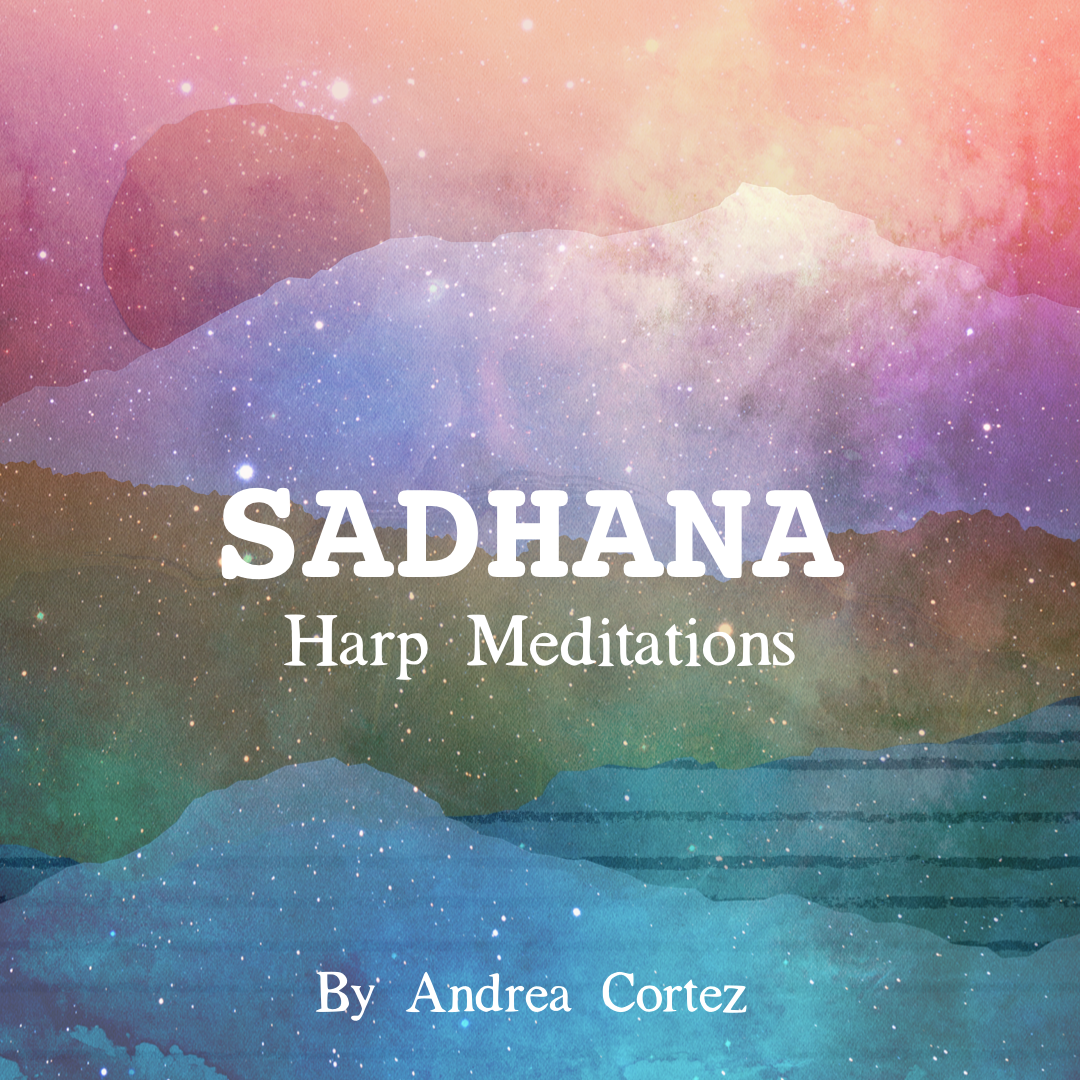 Sadhana - Harp Meditations
Harp Meditation album - 32 minutes. This music supports brain activity, focus and relaxed concentration. It can be helpful to play when you are working on a focused task.
Sadhana is therapeutically created music with the beautiful sounds of solo harp. This album was designed to induce positive effects on brain activity and to facilitate mental focus with a relaxed mind. This music was composed and recorded by music therapist, Andrea Cortez, MM, MT-BC.
Once you purchase, you will receive the music files to download. You will receive a pdf of optional instructions of one way in which you can practice sound meditation.
Note: It's important to listen to this music with a good speaker or headphones for the best experience.
Songs:
Kriya

Moksha

Dispassion

Reflection

Dhyana

Awaken

Sraddha

"Sadhana" means a practice that brings you to deeper awareness of yourself and related to your own spiritual training. What is your daily Sadhana?